Flooring Adhesives LVT& VCT
SIKABOND®-150 PREMIUM FLOOR
SikaBond®-150 Premium Floor is a 1-component, solvent-free, universal pressure-sensitive dispersion adhesive.
Where to Use: SikaBond®-150 Premium Floor is designed for full surface bonding of mentioned below floor coverings on absorbent and non-absorbent substrates in interior areas: Luxury vinyl tiles (LVT) Woven fabrics Linoloum coverings Single or multilayer needle felting Natural fibre coverings with backing Impact sound insulation underlays Carpets with PVC, PU or filler-free backing Corkment and cork linoleum PVC and cushioned vinyl (CV) floor coverings Rubber floor coverings in sheets Rubber floor coverings as tiles
Advantages: Up to 8 hours of working time | Very easily spread | Low consumption / high coverage | High initial adhesion power | Suitable for wet and semi-wet bonding | Suitable for use with underfloor heating | Suitable for use with castor-chairs | Suitable for shampooing | Suitable for difficult coverings
Packaging: 4 gallon (18 kg) pail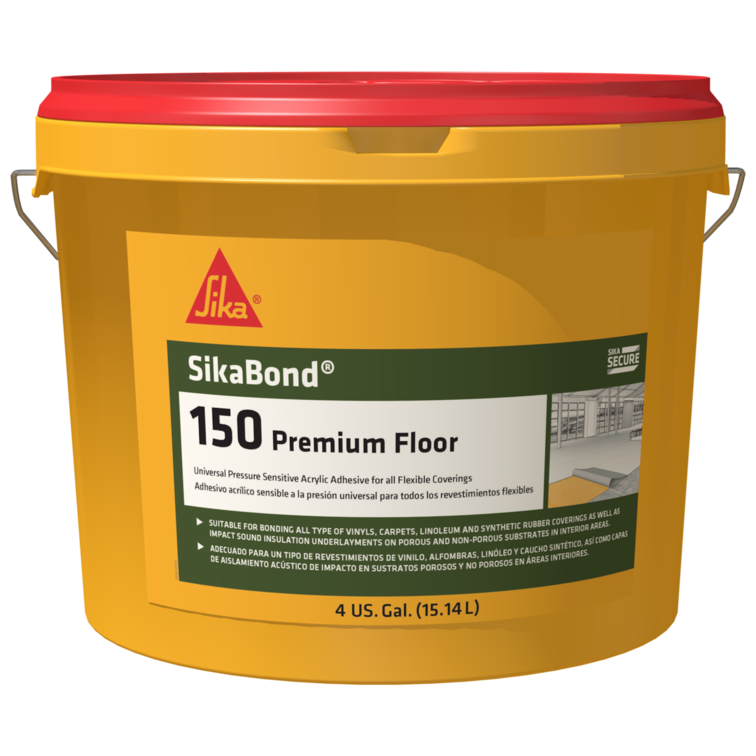 ULTRABOND ECO 350
Professional Solid Vinyl Flooring Adhesive

Ultrabond ECO 350 is a proprietary formulation based on a MAPEI acrylic polymer. It offers the unique flexibility of installing floor coverings after a short flash time or once the adhesive exhibits pressure-sensitive characteristics. Easy to apply and low in odor, Ultrabond ECO 350 is perfectly suited for the installation of flooring in occupied environments.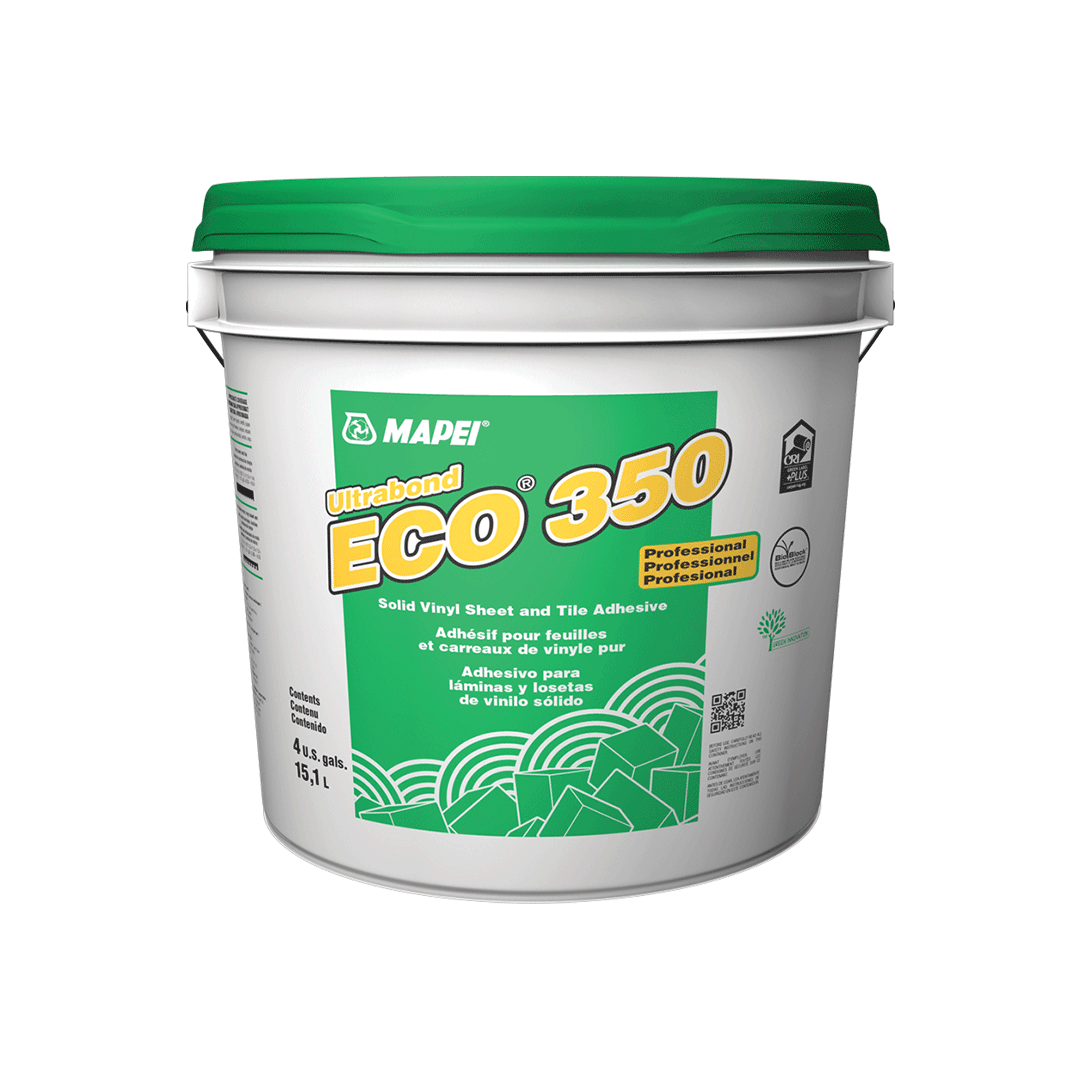 PS100 Mid Grade Pressure Sensitive Adhesive
Capitol PS100 is a very versatile, pressure sensitive, acrylic-based adhesive designed for the installation of carpet tiles, commercial carpet cushions and solid vinyl tile.
Features: Plasticizer migration resistant | Remains pressure sensitive for easy replacement of modular tiles and cushion removal | Versatile application - apply with trowel, roller or brush | CRI Certified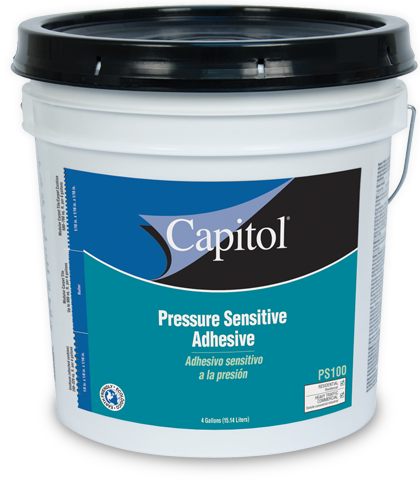 ROBERTS 2057
ROBERTS 2057 is a premium, clear thin spread adhesive designed for the installation of vinyl composition tile (VCT).
Available Sizes: 2057-4 – 4 gallon Plastic Pail | 2057-1 – 1 gallon Plastic Pail | 2057-0 – 1 quart Plastic Pail