Roberts® 3000
Roberts® 3000 is a carpet and sheet vinyl adhesive developed with a longer open time for the optimal positioning of felt-back vinyl flooring while it will also develop tack for the installation of most types of commercial carpets.
Residential to light commercial grade
Good positioning time for felt-back sheet vinyl
Longer open time
Solvent free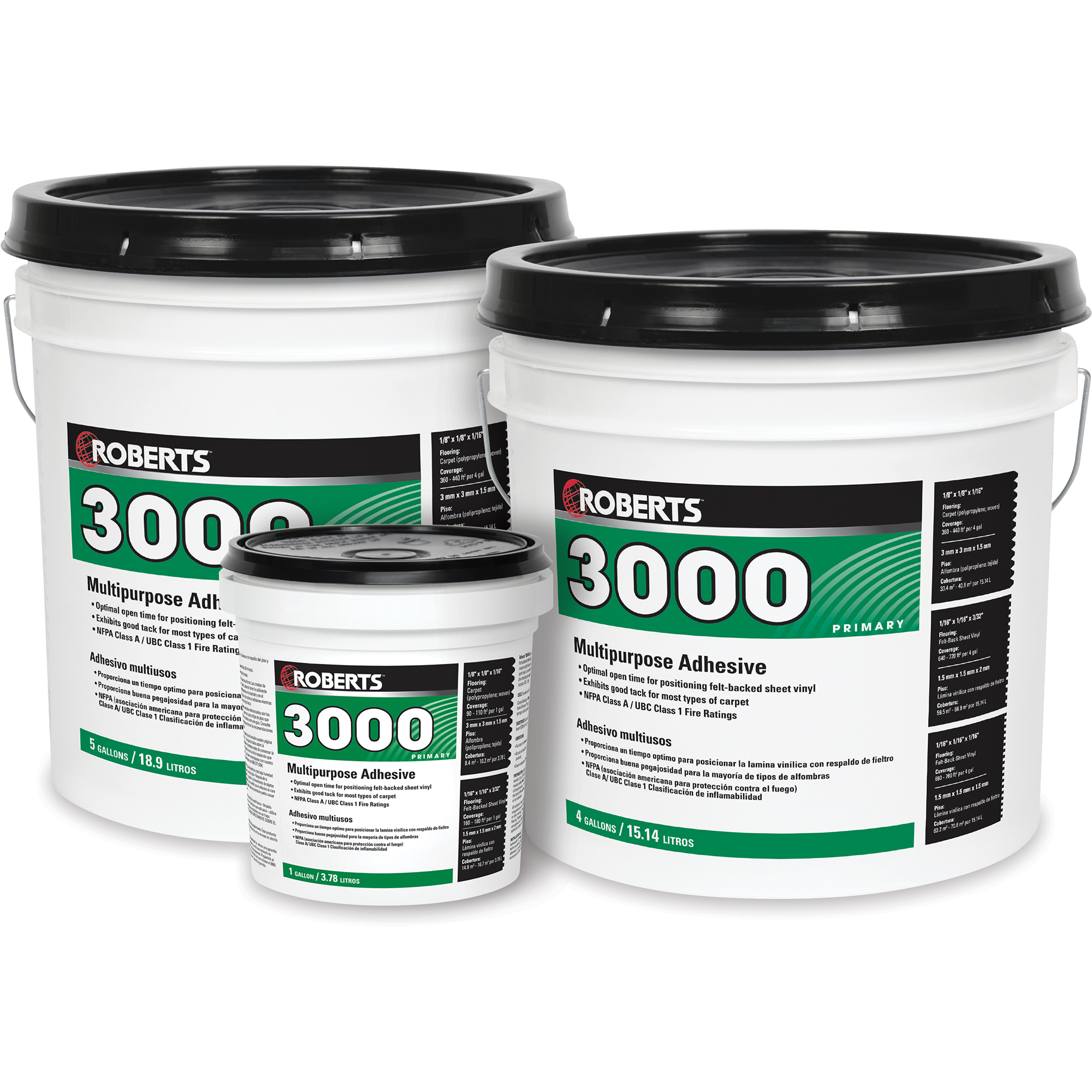 Roberts® 3300 Premium Multi-purpose Carpet Adhesive
Roberts 3300 is a superior grade multipurpose carpet and felt-back vinyl adhesive developed for the installation of most types of commercial carpet and felt-backed sheet vinyl floor coverings.
Heavy traffic areas
Strong grab reduces bubbling and curling
High rebond
Solvent free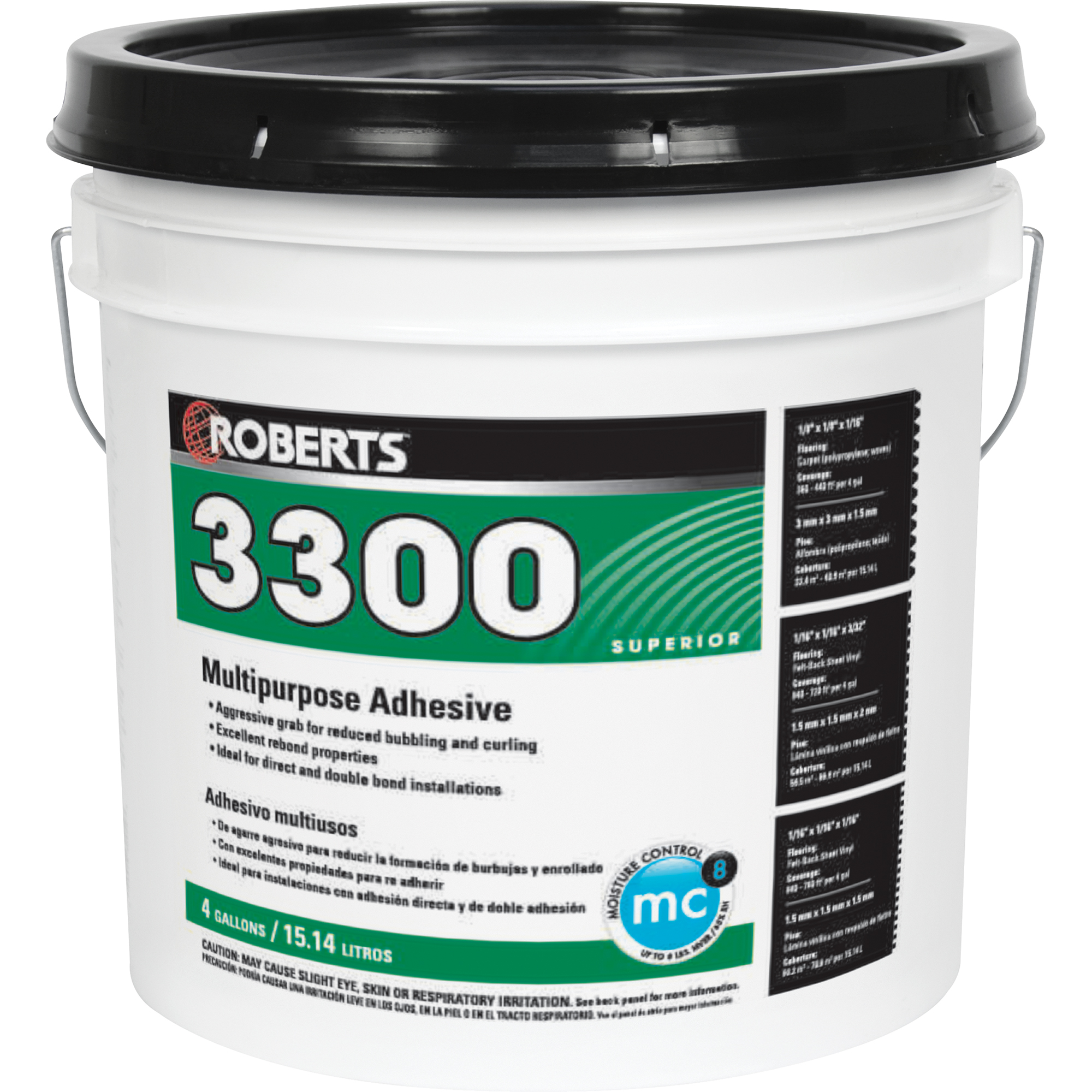 Parabond M4099 Premium Multi-Purpose Carpet Adhesive
Signature Series 4099 high performance multi-purpose adhesive is recommended for the installation of most carpet backings used in heavy commercial applications. 4099 is extremely aggressive, quickly developing "tack" for those "hard to hold" installations resulting in saving time and money. 4099 is the perfect choice, whether installing carpet with Action-Bac or the more difficult to hold backings such as latex unitary, hot melt, enhancer types and most of the majority of carpet backings found in the market place today. 4099 is also recommended for the installation of fibrous backed resilient floor covering.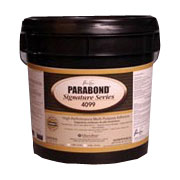 Roberts® R6040 Flammable Outdoor Adhesive
Roberts® R6040 is a superior grade outdoor carpet adhesive developed for exterior installations of most types of outdoor commercial carpets.
List Heading
Commercial-grade
Creamy consistency
Waterproof when dry
Extremely flammable
Capitol PS100 Pressure Sensitive Adhesive
Capitol PS100 is a very versatile, pressure sensitive, acrylic-based adhesive designed for the installation of carpet tiles, commercial carpet cushions and solid vinyl tile.
Features:
Plasticizer migration resistant
Remains pressure sensitive for easy replacement of modular tiles and cushion removal
Versatile application - apply with trowel, roller or brush
CRI certified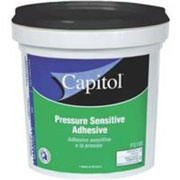 ROBERTS 6700
ROBERTS 6700 is a solvent-free adhesive designed for the exterior or interior installation of indoor/outdoor carpet. This adhesive is ideal for interior patios or sunrooms, as well as basements.
Available Sizes:
6700-4 – 4 gallon Plastic Pail
6700-1 – 1 gallon Plastic Pail
6700-0 – 1 quart Plastic Pail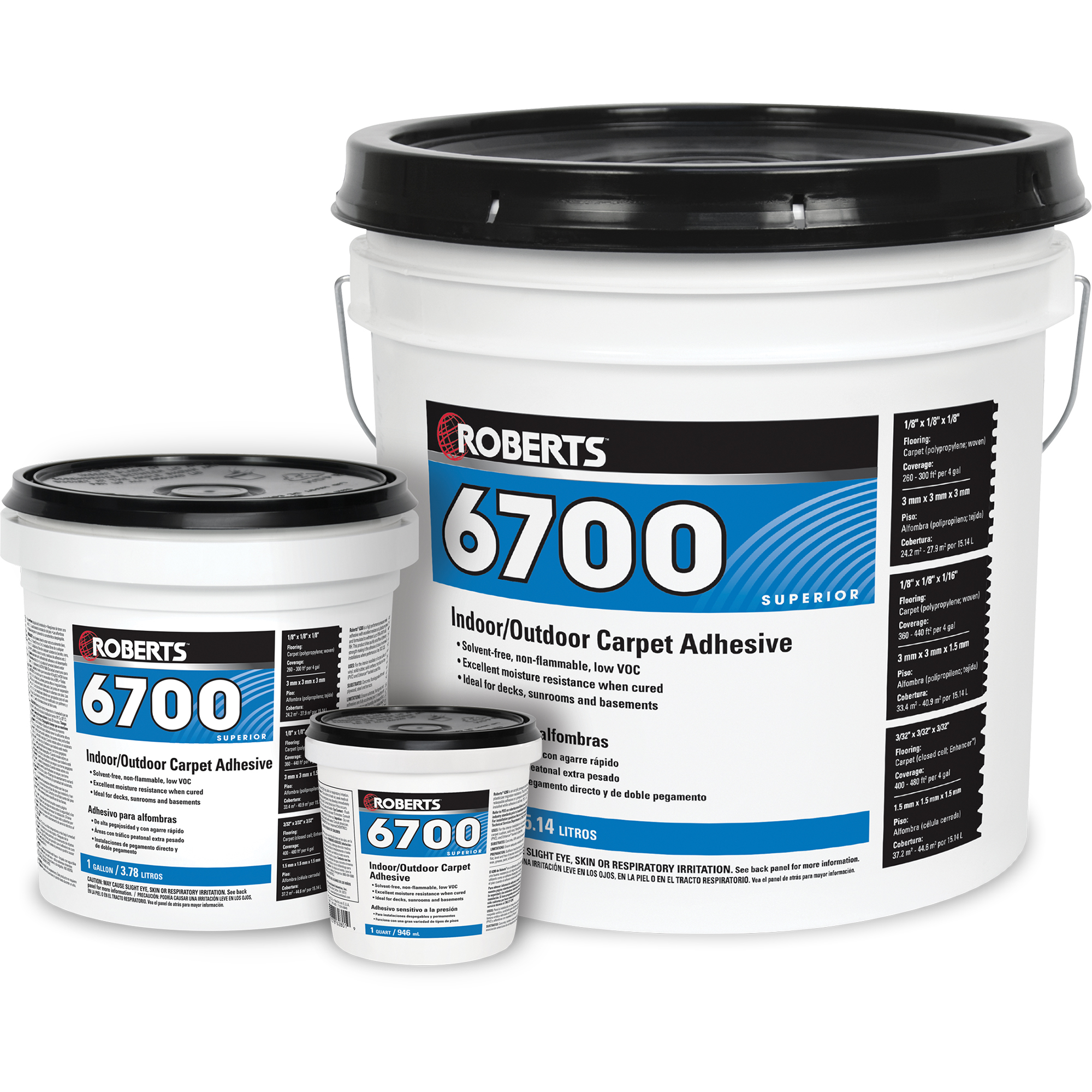 Ultrabond ECO® 120
Ultrabond ECO 120 is designed for the mainstream installations of most broadloom carpet and felt-backed sheet flooring. Competitively priced, Ultrabond ECO 120 delivers both value and performance. Its formulation has been specifically crafted to provide ample working time for carpets with patterns as well as for the positioning of felt-backed vinyl sheet flooring.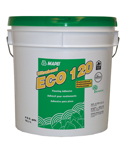 Ultrabond ECO® 185
Ultrabond ECO 185 is a longtime favorite adhesive of the commercial carpet installer. Returning to its original roots with ultra fast grab, phenomenal leg development and superb bond strength, Ultrabond ECO 185 is designed to please the fast-track carpet contractor. It can be used on virtually every carpet type and requires minimal flash time for ideal performance. Ultrabond ECO 185 is FastTrack Ready™, making it suitable for use over fresh concrete slabs with moisture vapor emission rates (MVERs) up to 8 lbs. per 1,000 sq. ft. (3,63 kg per 92,9 m2) per 24 hours.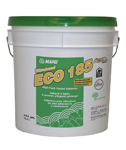 Ultrabond ECO® 220
Ultrabond ECO 220 is designed specifically for installing most carpet and felt-backed sheet flooring. Its high-solids formulation is perfectly suited for commercial flooring applications where heavy traffic is expected. Ultrabond ECO 220 also exhibits an extended working time, making it ideal for the installation of patterned carpets. Ultrabond ECO 220 may be used in both direct and double glue-down installation methods for carpet.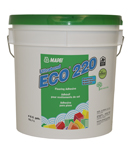 Ultrabond ECO® 420
Ultrabond ECO 420 is MAPEI's long-standing favorite for installing most types of outdoor carpet products. Excellent moisture resistance, freeze/thaw stability and superb bond strength make Ultrabond ECO 420 the perfect choice for residential and light commercial installations of outdoor carpet. Ultrabond ECO 420 is easy to trowel and has plenty of working time, even in the warmest installation conditions. Nonflammable and CRI Green Label Plus certified, Ultrabond ECO 420 is MAPEI's best recommendation for outdoor carpet installations over concrete, wood and fiberglass.